Stander 2085 BedCaddie
This simple mobility solution has a ladder like design to assist in moving from a lying to a sitting position in bed. Ergonomic handles help to prevent slipping. Its simple design installs on most any bed.
-OR-
Product Description
Product Details
Strap Length: Adjustable 48″- 84″
Length Between Handles: 12″
Handle Grip: 5″
Weight Capacity: 300 lbs.
Product Weight: 8 lbs
Package Dimensions: 10″ L x 7″ W x 1″ H; 8 lbs
Case of 10 Dimensions: 8″ L x 8″ W x 11″ H; 8 lbs.
3 Hand Grips: Ladder-like design makes sitting up easy.
Versatile: Attaches to any bed frame.
Sturdy Nylon Construction: Provides long lasting safety.
Adjustable: Customize length to fit your preference.
Ergonomic: Cushioned, no-slip rubber contour grip.
Hassle Free Assembly: Installs and removes in seconds, no tools required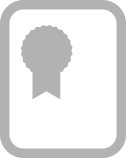 Sales Sheet