APEX C Carbon Rigid Wheelchair
LIVE BOLDLY WITHOUT LIMITS
The APEX Carbon wheelchair by Motion Composites belongs to a new era of rigid wheelchairs. A balanced blend of technology and design, it is the ultimate in lightness, durability, flexibility and style. An high-end technology and all the advantages of carbon fiber in a modern-looking, fully adjustable chair.
-OR-
Product Description
Benefits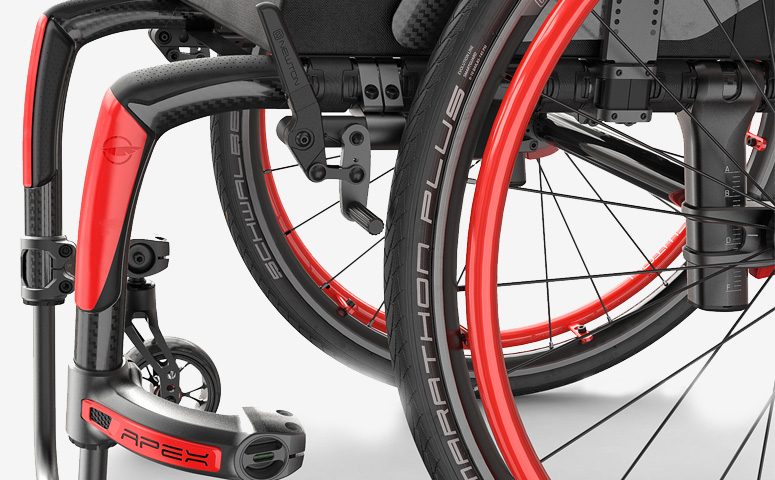 A lightness that redefines preconceived notions of rigid wheelchairs
Made of the industry's most advanced materials, the APEX Carbon wheelchair is truly state-of-the-art. The use of carbon fiber makes it incredibly light, while the canteliver frame provides optimal comfort by absorbing shocks and vibrations. A transport weight of 9.8 lbs ensuring agile transportation and movement for well-being at all times.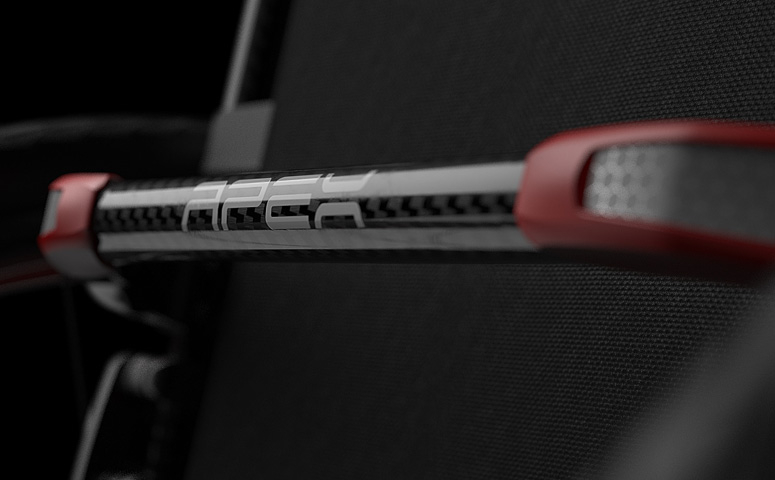 Optimized handling
The rigidizing bar unique to the APEX model maximizes stability while preserving reactivity. This sturdiness reduces lateral movement and offers optimal propulsion for greater mobility.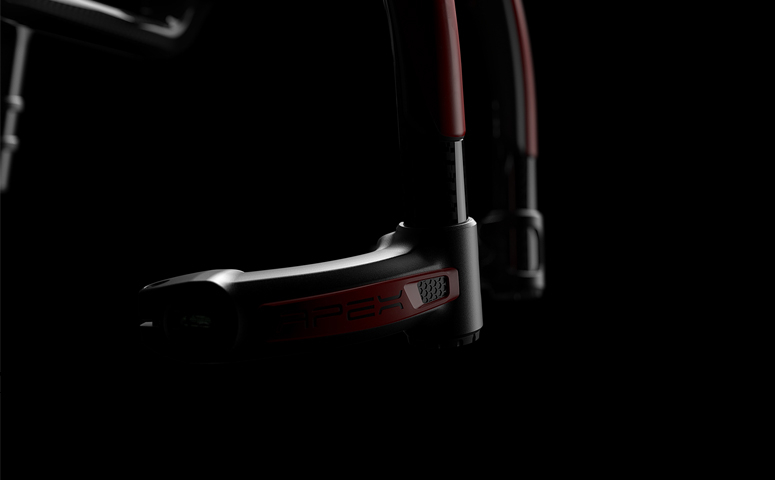 Bold, modern and refined design
While technology and function are important, so are design and aesthetics. Each detail of the APEX Carbon chair was carefully considered and thoughtfully designed to create a head-turning chair that challenges all wheelchair stereotypes.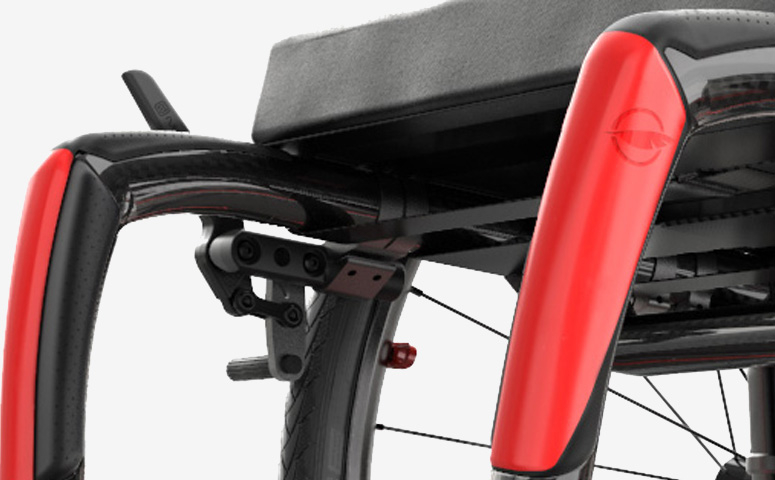 The industry's most perfected materials
Carbon fiber has the unique quality of being one of the strongest, yet lightest materials on earth. It also has superior fatigue resistance and can withstand extreme temperatures. This ensures exceptional durability for a chair that will serve you for many years to come.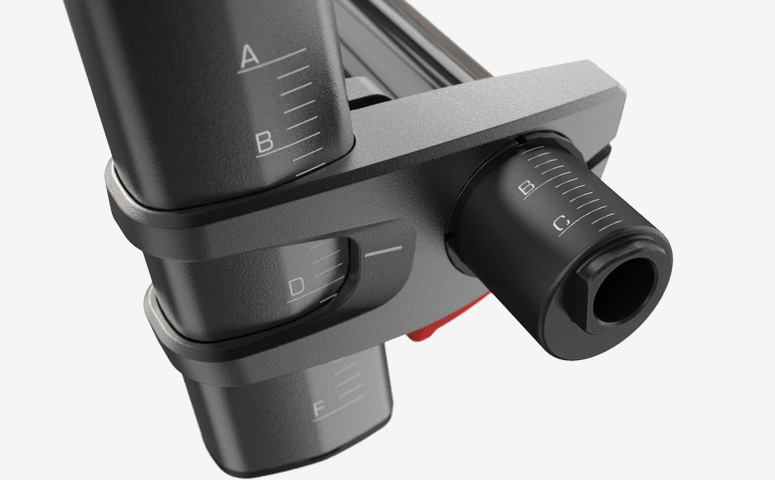 Infinitely adjustable
APEX Carbon wheelchair offers a number of settings for a completely customized experience. Fully modular, the back angle, seat-to-floor height and rear wheel positions can all be adjusted for your comfort. Laser-etched markings make it easier to adjust key components and specify exact positioning.
Technical specifications
structure
Material
T700 High-tensile strength carbon fiber
Transport Weight
9.7 lb. | 4.4 kg (16 x 16 without rear wheels, wheel locks, armrests, cushion and anti-tippers). Lightest configuration: 17.2 lb. | 7.8 kg without wheel locks and wheels.
Weight Limit
265 lb. | 120 kg
dimensions
Seat width
12 in. to 20 in.
30.5 cm to 50.8 cm
Seat depth
12 in. to 20 in.
30.5 cm to 50.8 cm
Front seat to floor
14 in. to 21 in.
35.6 cm to 53.3 cm
Rear seat to floor
14 in. to 20 in.
35.6 cm to 50.8 cm
Back height
9 in. to 21 in.
22.9 cm to 53.3 cm
Armrest Height
8 in. to 14 in.
20.3 cm to 35.6 cm
Front frame angle
70°, 75°, 80°, 85°, 90°
Wheel camber
0°, 2°, 4°, 6°, 8°
Center of gravity
0 in. to 6 in.
0 cm to 15.2 cm
Overall width
18 ¾ in. min – 31 ½ in. max.
47.6 cm min – 80 cm max.
Additional Information
| | |
| --- | --- |
| color | Black, Blue, Green, Red, White, Orange, Pink |